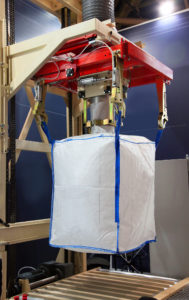 Ocotillo Industrial Products Corporation provides industry gold-standard quality manufactured FIBC bulk bags as well as woven polypropylene small bags (50 lbs., 100 lbs., etc), mesh bags, sand bags, paper laminated bags, and other specialty fabrics. Our manufacturing partners utilize the latest most advanced equipment in modern, industry gold-standard facilities.
We provide food-grade, 100% contaminant-free products achieved by state-of-the-art quality assurance facilities and procedures. Clean room-style final inspection areas typically feature filtered ventilation, vacuum cleaning, metal detection, light table inspection, and various other QA procedures to ensure 100% contaminant-free bags.
Our partner processes are certified by the major certification organizations:
ISO-9000
ISO-22,000 (for food safety)
HAACP and/or BRC Certification (promulgated under the Global Food Safety Initiative)
U.S. DOT-Certified Logistics Partners (for hazardous material handling and transportation)
UN-Certified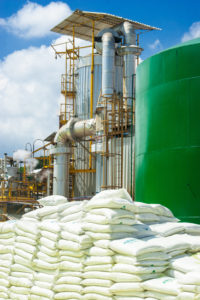 Custom fabrication is performed to exact customer specifications for full and half-container quantities, comprehensive construction and bag feature availability.
Circular, U-Panel, 4-Panel Construction
Coated/Uncoated Fabric, PE Liners, Baffle Design, Dust-Proof Seams, UV Stabilization, and Anti-Static Protection
All Common Top/Bottom Spout and Closure Options, Corner and Cross-Corner Loops, and Stevedore Straps
Custom Multicolor Printing and Bag Color
Extensive FIBC and small bag in-stock inventory available for many of the most common sizes and features.